Catenary Details – Electrical and Luminaires
Luminaires are many and varied and consideration for their selection must be driven by the functional requirements of the project.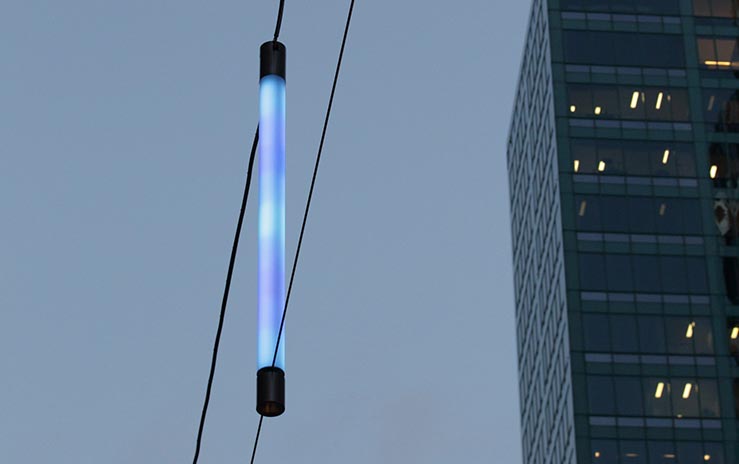 Luminaires can be solely functional, or decorative such as Chinese lanterns, or a mix somewhere in between. With LED technologies a catenary system can be used to realise a passive or animated lighting outcome, where entertainment becomes a riving function of the electrical system.
Ronstan embraces varied and demanding electrical scopes and can offer a complete catenary package, working with your lighting designer to ensure the lighting outcomes reflect the desired brief.