Dr. Paul Joseph – Design Manager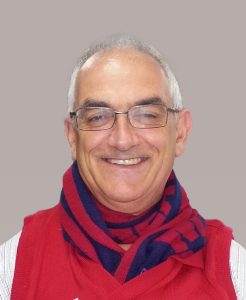 "I like to think that I bring my wealth of specialist knowledge and experience to enquiries and projects at Ronstan."
Meet Paul: Affectionately known throughout the industry as "Doc", Paul joined Ronstan Tensile Architecture in 2012 as a Project Manager, bringing with him a wealth of specialist knowledge and experience. After graduating from Melbourne University in 1980, Paul worked as a Civil Engineer at Connell Group (now Aurecon) for two years before completing a Ph.D. in Light Gauge Steel Columns at Cambridge University in 1987.
Today, Paul specializes as the Project Design Manager at Ronstan, overseeing the design, production, and installation of projects to ensure all aspects are met in compliance with safety and quality standards. Paul is unselfish in sharing his knowledge and insight (especially on his beloved Melbourne Football Club), but his development of structural concepts from first principals and their application in lightweight architecture is without parallel.
Favourite Projects? As Design Manager, Doc has been responsible for numerous tensile cable and mesh façade projects including the MLC Burwood School, the Flinders University Footbridge Upgrade, and recently the Wellington Square shade structure in Perth. All three of these projects were entered into the LSAA 2022 Design Awards.
Professional Accomplishments: In May 2022, Doc was awarded a Lifetime Achievement Award by the Lightweight Structures Association of Australasia (LSAA) for his many contributions to the industry over his career. Significantly among them is the development of the "Oktalok" nodal joint space frame system, which he developed during his time with Spacetech. Ronstan is so proud to have Doc on our team!